March 04, 2009
On Sunday, March 1st we welcomed our third baby. It was a fast 3 1/2 hour long natural labor and we were home that same day a few hours after birth. I love birthing naturally, as it's so empowering and exhilarating. Birth is just such an amazing miracle.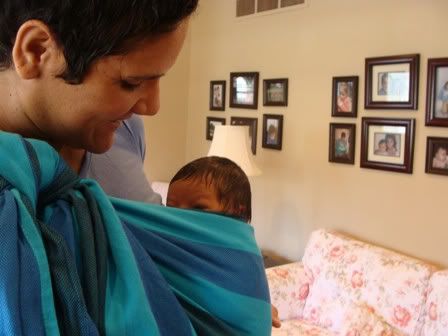 Nursing in a rebozo carry.
Our beautiful son has a head full of hair, lovely cream skin and is already a champ at nursing. My two other kids can't seem to get enough of him, especially my daughter, who constantly wants to hold him and be as near him as possible. My other son already wants to be rough and wild with his new baby brother, so we've had a lot of "gentle with the baby" flying around here these last few days. I am so excited for this new part of our lives and to watch them all grow together as not just siblings, but friends and playmates.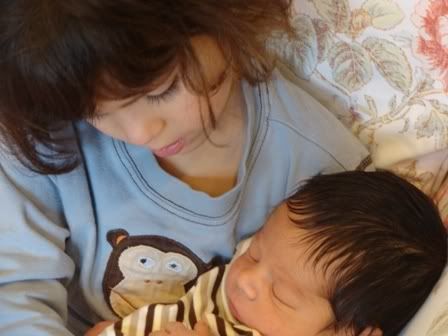 Baby boy with his big sister.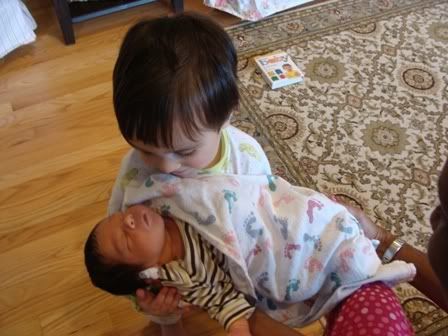 Now for brother's turn.
Thank you all for the well wishes that you've sent via email. I truly appreciate the sentiments!